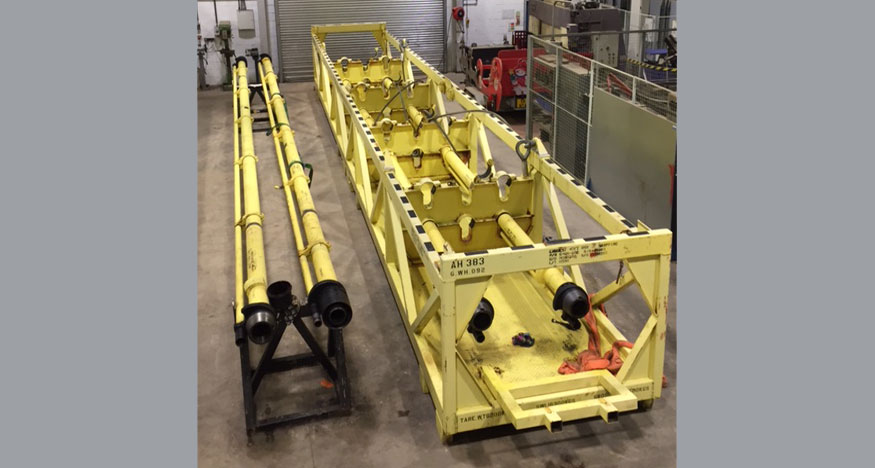 Hydrus has been contracted by an oil & gas operator, the inspection and refurbishment of a dual bore riser, riser joints, including riser spider and associated tooling.
The scope of work involved the full refurbishment of the dual bore riser package, facilitating perfect and safe subsea operation, including re-coat, re-stencil and third party recertification to all lift points and slings.
Managing Director, Martin Anderson commented, … "Hydrus has positioned itself well in a competitive market, and has been awarded many oilfield equipment refurbishment contracts which in turn, has fuelled our test and assembly capabilities. To continue our journey to 2020 and beyond, Hydrus must look to the future, and understand the market trends that will shape our business. Hydrus are planning for tomorrow today, which is what our core vision is all about. It creates a long term goal for our business and provides us with a clear strategy for developing Hydrus into the best turnkey service company in the industry."